Applying to graduate school can take a lot of time. There are essays to write, transcripts to send and letters to request. Not to mention the qualifications required to even be considered for a program, before your application materials are even looked at.
How are you supposed to keep track of it all?
Every piece is critical to put together a complete application for a competitive graduate program. This checklist includes all the materials you'll need to submit if you want to be considered for the Master of Arts in Liberal Studies, Master of Arts in Educational Technology and Online Learning, Master of Science in Homeland Security, Master of Science in Human Resources Management, Master of Science in Management, Master of Science in Applied Science and Technology, Master of Public Service Leadership degree programs and most graduate certificates at Thomas Edison State University. *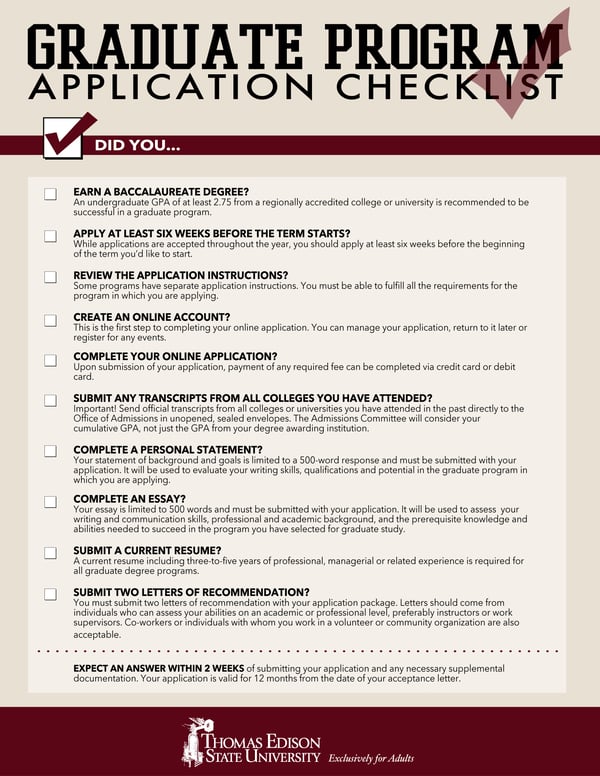 *Graduate programs in Educational Leadership, Nursing and the Master of Business Administration (MBA) have separate application requirements.

Written by Thomas Edison State University