I recently had cause to research websites that assist in the job search process.
No, I'm not leaving as director of alumni engagement at Thomas Edison State University. This was for a class I took for my master's in public service leadership. What struck me, though, was that each of my classmates brought different sources to the conversation making for a more comprehensive and thoughtful discussion.
It amazed me that each of these websites brought something a bit different to the table while still delivering the support job seekers need to land their next job. Whatever the goal, these sites all presented various paths to get there.
So I gathered the recommendations of my classmates, and a few of my own, to create a list of job search sites both general and industry specific that you can use for your next search.
General Job Sites
The biggest of the job boards, it is searchable by almost any criteria to find locations, salaries and degree requirements that fit your professional goals. Post a resume for potential employers to view, read career-related articles and blogs, watch videos and explore different careers to learn more about the duties, expectations and salaries for different paths.
This site is filled with company reviews to help you determine which companies may be the best fit for you. Explore salaries at different companies, test your skills with sample interview questions by topic or career path, and find out how your skills stack up by understanding your worth.
This site collects listings from across the web and offers a streamlined process for searching through millions of jobs online. Dig into company reviews, upload a resume and discover company salaries.
As the name implies, it is the monster of job/career resources. Post a resume for employers and recruiters to review, read company profiles and find career advice resources in the form of blogs, videos and articles. It offers a cursory resume review for free, or you can pay a $189 fee for a full resume and cover letter review. It also provides access to more than 20,000 classes, which are free to start.
Simply upload your resume and apply to jobs with just a click or tap, and then stay informed throughout the process with instant alerts whenever your application is reviewed.
It's not just for networking. Search open job postings and then use your extended network to learn about new opportunities. Join groups to participate in conversations and follow companies for which you'd like to work.
Browse jobs by type, company, city, state or salary through the site's aggregator as it scans through thousands of websites and listings in seconds to deliver the opportunities you're looking for.
Industry-Specific Job Sites
Designed for those working in the clinical research profession, this site offers job info, ways to connect with others in your field, course work to remain current and certification information. If you're looking to launch your career in clinical research, the site also offers tips on getting started. Find virtual and in-person networking opportunities to build good connections for future opportunities.
Nurses can find opportunities and search for positions by sector and discipline as well as geographic location. Create a job alert and monitor thousands of nursing positions and employers in all areas of healthcare delivered to your email inbox daily.
With more than 700 colleges, universities, hospitals, research labs, government agencies and nonprofit organizations within its consortium, HERC offers a large database of higher education and related jobs for academic, executive and staff/administrative positions. Job seekers can access job opportunities, create daily job alerts, and find career advice and regional resources by state for a career in academia.
The Society for Human Resource Management (SHRM), the world's largest HR professional society, provides a database of HR jobs across the country in popular specialties like benefits, compensation, employee relations, organizational development, training/development, recruitment and more. Apply and track your application through the SHRM job site while researching employers and salaries that match your career goals.
Every site has its pros and cons. Some are comprehensive databases, while others provide you with an opportunity to learn where you stand with your current skills and education. Consider signing up for multiple sites to take advantage of the benefits that each offers.
Whatever you do, automate your job search. Sign up for several sites and create a job alert that will notify you of new listings so you don't find them after they close. You'll be alerted immediately and can save yourself hours each week combing through every website.
Editor's Note: This article was originally published in November 2018 and has been updated for accuracy.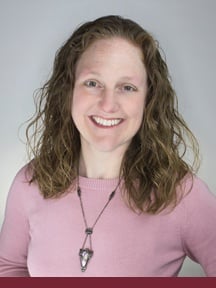 Written by Meg Frantz, MPSL '20

Meg Frantz is the director of Alumni Engagement, with a background in marketing for nonprofit art organizations and higher education. She holds a master's degree in public service/nonprofit management from TESU and a bachelor's degree in communications with an emphasis on theatre arts from Susquehanna University. Connect with her via email at mfrantz@tesu.edu.