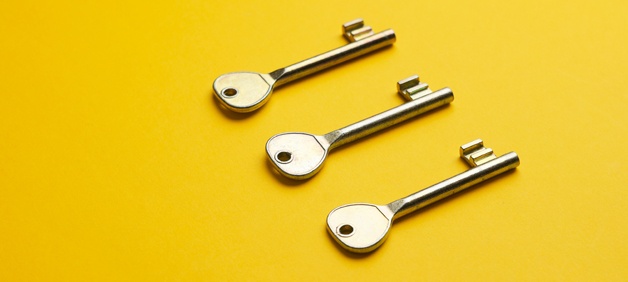 What does it take to advance your career?
This is the one question that I'm asked the most frequently, being in my role as dean. Regardless, my answer is always the same: a solid, professional development strategy requires learning new things that increase your value to an employer and positions you as a strong competitor in the workplace.
Today, career building requires an integrated approach regardless of the field you work in. Businesses operate in unpredictable global environments that require effective critical thinking, teamwork and communication skills. They expect employees to solve complex business problems and make decisions based upon data and analytics. How can you ensure that you are well equipped to meet these evolving demands?
If you want to advance your career, I suggest a strategy that blends three fundamental career decisions - work experience, education, and self-branding and promotion – to stand out in today's highly competitive job market.

Diverse Work Experience
Lifelong learning fuels career flexibility, and my own professional path, perhaps different than most business school deans in the United States, demonstrates this orientation to career building. I trained as an orchestral musician in double bass at the New England Conservatory of Music in Boston, won the Frank Hunting Beebe Music Award Competition for international music study and performed with the Boston Opera and Stavanger Symphony Orchestra in Norway.
Unfortunately, my accomplished music career was cut short as a result of an injury. But my skills as a musician led me to a position at the Classical School of Hartford in Connecticut as an instructor of aesthetics. A few years later, I again transitioned into the financial industry and built a successful retail municipal bond practice. While I enjoyed the financial services industry, my growing interest in adult education and organizational change influenced a move into the human resources management field. My management skills continued to grow, and I eventually became an HR executive who led strategic staffing, leadership development, labor relations and change management for national and international technology and financial services firms.
I created four careers prior to working in higher education. This "renaissance" approach to professional development is not viable for everyone, but, fueled by my commitment to lifelong learning, it was for me. However, when it comes to career advice, I recommend that you anticipate and prepare to hold three or more different careers over the next 20 years. This will help you adapt to any change in the global marketplace, which we can never predict, but only prepare for.

Enhanced Education
Even after four viable careers, my professional advancement would only be possible through continued education. Strengthened by my commitment to lifelong learning, I went on to pursue master's degrees in human resources and mental health counseling as well as an MBA and a PhD in educational leadership. These degrees enabled me to teach courses in human resources management and business as an adjunct professor, before settling in my current role in higher education.
My educational choices transformed the course of my career prospects and fueled my advancement to a position with increased responsibilities and compensation. If you want to achieve the job, financial reward, and professional and personal satisfaction you desire, I advise you adopt a similar educational approach for yourself. Not only will you further cultivate your critical thinking and decision-making skills, but such an approach promotes workplace readiness in several different careers simultaneously.
Like any other skill, critical thinking must be taught and practiced to enable a multiperspective analysis when making business decisions. Critical thinking is data-driven. It requires the ability to analyze, synthesize and evaluate data, in turn formulate responses, decisions and strategies focused on specific outcomes. As a result, when you acquire these talents, you will have employment options available regardless of the economic climate.

Self-Branding and Promotion
As you develop a diverse set of disciplines through education and career experience, you must also master practical capabilities that will set you apart from the competition.
There's an old adage saying, "We buy in our language and sell in our customers' languages." Language literacy is essential to global commerce; while full literacy in a primary language is vital, today's global economy demands a degree of literacy in other languages to transact business. Familiarizing yourself with a client's language, mastering key phrases and embracing cultural sensitivities for business demonstrates an intent and willingness to collaborate that may very well distinguish you from competitors. The competitive advantage is then yours.
Adopting new technologies requires focused effort and continual practice. Acquiring emergent technology skills associated with developing and advancing business initiatives may very well be the defining success in this millennium. Your understanding of technology and its integration to develop strategies and tactics that solve critical business problems will become the new standard.

The only surefire way to advance your career in today's competitive environment is to never stop learning. Otherwise, you become a less valuable candidate for any position – including your current one.

Written by Dr. Michael Williams

Dr. Michael Williams is the dean of the School of Business and Management and joined the University in 2012; he was named dean in March 2013. His professional background includes more than 25 years of higher education, executive-level development and coaching, consulting and teaching. He is frequently sought as a keynote speaker and presenter, having led strategic initiatives for national and international corporations, including J.B. Hanauer & Co. (Royal Bank of Canada) and C3I, Inc. (Oracle). He earned a doctoral degree and master's degree from Fordham University, a master's degree from Rutgers University, an MBA from DeVry University and a master's degree from Touro College.