What you heard is true.
It IS harder to navigate the cost of graduate school than it is to pay for a bachelor's degree. And it's not your imagination that there are less resources and higher price tags for those master's or doctoral degrees, too. This could leave your mind swimming as to where to start finding the funds you need to advance your career, especially as you explore every option available.
So, where do you even begin? This list of funding sources can help you evaluate what options you may have available to you or ideas that you haven't thought about. While this article is not meant to be taken as financial advice, and every option may not be available to everyone, use this list as a jumping off point to launch you on your journey toward an advanced degree.

1. Federal Student Aid
First and foremost, it's important to start with the Free Application for Federal Student Aid (FAFSA®), as this shows the eligibility of federal loans through your school. If you do choose to go this route, the interest rates are more reasonable and offer more manageable repayment plans than other loans.
2.
Grants and Scholarships
It is essential to know the difference between grants, scholarships and loans, both federal and private. Grants are often given to those with financial need, while scholarships are often money given based on merit. Neither of these opportunities have to be paid back and are considered free money.
Most schools offer their own grants and/or scholarships on their websites. For example, TESU offers its own scholarship application period, here, for all levels of study. These school-related scholarships may be offered by college alumni, the foundation board or even specific schools within a college. There are many databases that offer a search option for outside scholarships, which are offered by organizations, other than the college, for program specific funding.
Sallie Mae introduced a search engine to aid graduate students in finding this "free" money here.
3.
Federal and Private Loans
As far as loans go, there are also federal and private loans available. It is recommended to start with federal loans, which offer Direct Subsidized and Unsubsidized loans. The difference between the two is that subsidized loans are based on financial need, and the interest does not accrue while the student is in college, since the interest is paid by the federal government. The interest on a Direct Unsubsidized loan starts to add up (accrue) from the date the loan is first disbursed. If you don't pay the interest as it accrues, it will be added to the loan balance when you enter repayment, increasing the size of the loan.
Private loans should only be used after the maximum allowed has been reached through federal funding, if more help is needed, as they carry higher fixed rates than federal loans or even unstable variable rates that can add to long-term costs.
4. Tuition Assistance from Your Employer
It's always a good idea to speak with your employer's human resources department to learn of any tuition reimbursement or waiver programs that may be available to you. Many employers, like JetBlue and UPS, often contribute to their employees' professional development if a program or course aligns with their position. You may be surprised at how much is offered, so it's definitely worth checking before you apply to school.
5. Cash or Credit on Hand
While it's important to apply for federal aid to see what you may qualify for in terms of scholarships, grants and loans, it's also a good idea to review your personal finances to see if you can possibly handle a payment plan offered by your school, if there is one, using your available cash and/or credit. It's advantageous to evaluate interest rates before using any credit, as a student loan may prove to be less costly in the long run, especially if you can pay toward your loans while pursuing your education.
6. Work for a College or University
Perhaps the most obvious, but worth mentioning! Many colleges and universities offer this benefit to their employees after a specified amount of time from the hire date, which can be as little as one year, or more. If graduate school is part of your plan, research the school you'd like to attend to find out if they offer a tuition benefit such as this. It could be well worth your time and may even lead to an exciting new career path.
As you can see, there are many options that are available to those seeking a graduate degree. It is well worth the time to look into all of these before submitting your application or registering for your first class.
Good Luck!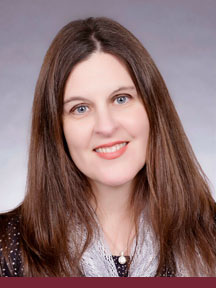 Written by Greta O'Keefe

Greta O'Keefe is the director of graduate recruitment. Prior to her joining the University in 2007, she worked for NJN Public Television in production, editing, event planning and fundraising. She holds a bachelor's degree in journalism and media studies from Rutgers, the State University of New Jersey and an MBA from Thomas Edison State University. Connect with her via email at gokeefe@tesu.edu.