I've read that the journey of a thousand miles begins with a single step.
And when you're considering returning to college, that first step can feel like an intimidating one. Maybe you picture that step with a giant gapping crevice in the middle, panicked by the multitude of essentials you need to consider before you can even lace up your shoes to begin that journey.
But it doesn't have to be that way. Fortunately, these tips will help quell your fears and guide you toward making the right decisions for you, like a degree-pursuit Sherpa. So here's how you can turn that single step into a running leap and ensure your journey is a successful one.
1.
Look for an institution that offers flexible methods of course completion
.
As an adult learner, you will encounter new demands on your time and attention. An academic program that requires your physical presence two or three times a week may be problematic if you're holding down a job or taking care of family members.
2. Be realistic about your capacity.
It's important to be realistic about the number of college credits you choose to take in the space of one year. Accept that you may not be able to complete your degree in one, or even two, years. In fact, I've had many TESU graduates tell me the key to their success was in identifying the amount of courses they could reasonably manage in their schedule. Once you are realistic about your number, every course you take will progressively keep you on track toward your goal of completion, rather than overwhelm you – or worse – burn you out before you can even finish.
3. Avoid overextending yourself.
Once your degree pursuit is underway, focus on a healthy balance of academic responsibilities with personal and professional commitments. How you decide that balance is up to your learning style and lifestyle. You may need to try several different strategies before finding one that works for you.
4. Identify time in your day for course work.
And stick to it. You may have a sweet spot in your daily schedule. Perhaps it's after your kids go to bed or before you leave the house in the morning. Identifying that interval, and not allowing others to encroach on it, will be crucial to your success.
5. Don't be afraid to ask for support
.
Think of your education in terms of your primary goals: personal development, your family's future or career growth. Make sure family, friends and colleagues understand what this means to you and how it will affect (and benefit) them. Once you get started in your courses, build relationships with fellow learners, the instructional staff and academic advisors. They will prove to be invaluable resources later on.
6. Consider the cost.
Finishing your degree and investing in yourself is one of the most important investments you can make for your future, and probably the step with the most planning and toughest decision-making. Paying for your education will depend on how many credits your degree requirements demand and the cost per credit hour. This is where schools with flexible policies regarding transferring in previously earned credit can make all the difference.
Tuition and fees may also vary depending on whether you attend classes on campus or complete your course work through nontraditional means such as credit-by-exam, online or guided self-study courses. Then there are associated costs for textbooks, study guides or educational software. Asking your employer if you qualify for tuition reimbursement can prove to be a cost-cutting conversation, while there are numerous scholarships available that are always worth it to try to apply!
7. Look for accreditation.
Accreditation is both a process and an ultimate status that assures that a higher education institution's programs meet a set of standards developed by academic peer institutions. Accreditation is a vital assessment of an institution's commitment to quality assurance and quality improvement. So, when a college or university says it is "accredited," that means its entire academic program or specific areas of study has received a positive assessment by associated organizations, regulatory bodies, students, alumni, councils, regional commissions and academic peers.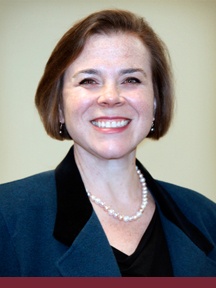 Written by Juliette Punchello

Juliette Punchello is the senior director of Recruitment and Enrollment Services and has been at TESU since 2001 in various roles. What she finds most gratifying in her work is sharing the excitement with students who realize their goals of earning a degree. She can be reached at jpunchello@tesu.edu.