Each year, the American Nurses Association (ANA) commemorates National Nurses Month in May to honor the varying roles of nurses and their unwavering commitment to patients, their communities and our healthcare systems. For 2023, the ANA has selected the tagline You Make a Difference, with each week of the month-long nursing recognition focusing on the themes of self-care, recognition of fellow nurses, professional development and community engagement. To promote these themes, join us for a month-long TESU Blog series contributed by our nursing course mentors. Week 4 focuses on community engagement and the vital contributions nurses make in the health and well-being of our communities.
For more than two decades, Gallup's poll of honest and ethical professions has found nurses rank as one of the most trusted professions in the United States.

As trusted members of the community, nurses set an example for others and continually promote health outside their workplace. However, studies have shown that nurses often don't give themselves much credit for these contributions. As a nurse, I can attest that we often dismiss our educator role as "not doing much," despite the big impact we have on the lives our friends, neighbors and communities. Our roles do not relegate us to the bedside; many nurses volunteer their nursing knowledge to promote health, others give advice on diet or exercise, and as we saw so prevalently during the pandemic, educate the public on the importance of hand washing and vaccinations.

We not only make a difference at the bedside, but also within our own communities through empowerment, engagement, education and advocacy. As nurses month comes to a close, I want to highlight how instrumental nurses are in building a "culture of health" as well as resources that will assist you toward that goal.
Empower and Engage Our Communities

Community engagement refers to the process of developing sustainable relationships based on trust, reciprocity and shared vision. It strives to build relationships that allow for a collaborative response to the health needs and priorities of the surrounding community. Our community, in turn, helps us truly understand what we seek to learn in the classroom, lab and clinical setting.

At TESU, our mission to build careers, advance professions and empower lives truly represents nursing at its core. We strive to empower other nurses along with our communities. We are assertive in human interactions and aggressive about knowledge. We entrepreneurially assess the community for new opportunities, and we intrapreneurially monitor ways to make a difference as we look for new solutions to old problems.

I am very proud of the methods through which the W. Cary Edwards School of Nursing and Health Professions engages and empowers the community. In my role as a mentor of the program's public and community health courses, I see our faculty, staff, students and alumni connect with community agencies, patient groups and health care providers to address priority needs, such as:
Assume leadership roles on health-related national, state and community boards;
Engage in volunteer missions for area food pantries, area crisis and withdrawal centers, hospice agencies, Habitat for Humanity, soup kitchens, federally qualified clinics, special need organizations, as well as services to low-income, minority, and underserved communities;
Educate the community about influenza, COVID-19, and other communicable diseases;
Educate the community on smoking, obesity, physical activity, substance use, and other modifiable risk factors;
Partake in disaster preparedness exercises;
Participate in education fairs and health screenings for targeted populations; and
Administer vaccines through clinics.
I believe it is the responsibility of every nurse to share their knowledge and skill with their communities for the betterment of society. If you are looking to find a volunteer opportunity that also strengthens your nursing skills, New Jersey residents can check out Volunteer Centers in New Jersey or Jersey Cares.
Educate the Community
One of our most innate and profound roles in nursing involves teaching others.

As nurses, many of us have not fully embraced our calling to education – not only of self, but also of others. While we naturally adopt a lifelong learning philosophy to ensure the highest quality care and standards of practice for those in our charge, we also fully value giving of ourselves to inform and empower our communities. Whether it is in an official capacity, such as that of a clinical faculty/mentor, or through an informal health-related conversation with neighbors, friends, or small community groups, our dedication to education addresses and improves health literacy and empowers others to improve their health status. We know that when the community is involved in its own care, it is more likely to engage in interventions that may increase the chances for positive outcomes.

I urge you to check out these health-literacy initiatives as part of your lifelong nursing education.
Advocate for the Community
Nurses are powerful advocates — but what exactly does this mean? Florence Nightingale saw nursing in all its forms as advocacy — a "calling" that required nurses to look for and act in ways to be world citizens for the sake of human health. This core role of advocacy promotes patient safety and quality care through protecting patients, being patients' voice, provision of quality care and interpersonal relationship as well as educating patients. To take it a step further than one-on-one bedside practice, advocacy also includes our contributions to shaping policy.

Truly, there is nothing more powerful than informed and focused nurses working to shape policies that positively affect the health of our communities. The experienced and trusted voices of nurses are vital to the national dialogue. In addition to our constant dedication to clinical patient advocacy, nurses champion equity, diversity and inclusion; healthy work environments; prevention strategies; and access to care.

Perhaps the idea of legislative and regulatory advocacy seems daunting, but during this month, as we celebrate nursing's profound contributions to society, take a moment to consider how we could share our individual and collective nursing voices. How can we take that first step? What will it take?

I suggest you check out the International Council of Nurses: Global Nurse Leader Policy Leadership Institute if you are serious about health policy and advocacy.
Become a Mentor
One of my favorite quotes comes from Louisa May Alcott's Little Women: "I am not afraid of storms, for I am learning how to sail my ship." At every stage of our nursing career — from student to novice to expert — mentor relationships are an essential element for professional success, socialization and leadership development. Our imperative, as leaders and lifelong learners, demands that we share our voice and help shape the health of our communities for many generations to come.

Mentorship is important because it provides support, assistance and guidance to nurses and nursing students. Are you a member of a local, state or national nursing association? Take time to learn and engage with those who can guide your career. Here are several nursing organizations that can provide value to your nursing career in the areas of mentorship: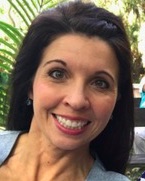 Written by Chesanny Butler, PhD, RN, PHNA-BC, CNE

Dr. Chesanny Butler is a Board-Certified Advanced Practice Public Health Nurse and fellow of the American Association of Colleges of Nursing (AACN). She is a notable scholar of the International Council of Nursing's Global Nursing Leadership Institute for Global Health Policy where she worked with scholars from 120 countries alongside the World Health Organization during the pandemic. Dr. Butler is certified in nursing education and serves as a mentor for the W. Cary Edwards School of Nursing and Health Professions in Public and Community Health Nursing. Her extensive nursing career has allowed her to provide community outreach and public health to diverse vulnerable populations around the world.