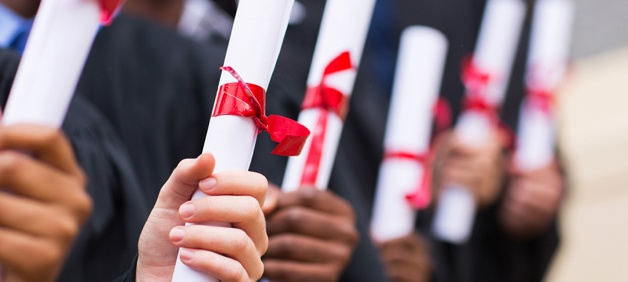 Which came first, the chicken or the egg?

I often hear a version of this theoretical question as it relates to earning a college degree. Of course, prospective applicants to the University ask me if they should earn an associate degree or a bachelor's degree first, and not my theories on fowl evolution.
When it comes to which college degree to initially start, the most obvious answer is that one takes a shorter amount of time to earn than the other; an associate degree usually requires 60 credits, whereas most bachelor's degree programs require 120 credits, or four years at traditional institutions. But does that mean you should pursue the shorter degree first? Or, at all?
The truth is, however, whether you decide to earn an associates or a bachelor's degree first is a personal choice. There is no right answer, and it depends entirely on your goals and preferences. To figure it out for yourself, here's why pursuing one college degree over the other may make more sense for you.
Why Earn an Associate Degree First?
The biggest concern I hear is from applicants who are unsure about the time commitment necessary to earn a bachelor's degree. Many of these students have been out of the academic environment for many years, and the thought of earning a four-year degree is pretty daunting and intimidating. They lack the confidence to attempt a bachelor's degree. Instead, an associate program offers a shorter time frame to reach the goal of earning some type of college degree. Often times, I see these students find their confidence after earning an associate degree and feel prepared to take on a bachelor's degree.
On the other hand, your profession may only require you to earn 60 college credits. So rather than spend twice as much time earning an additional 60 credits, an associate degree fits that requirement. This is particularly true for applicants who are already working in a technical profession that requires extensive training in order to obtain a license or certification, like an automotive technician. Their changing professional environment now requires a college degree, and many associate programs fit that niche.
Why Start the Bachelor's Degree Instead?
Most students skip the associates and head straight toward working on a bachelor's. The biggest reason they start earning a bachelor's degree right away is because many jobs and professions require it. Otherwise, they won't be considered for the position unless they already have their baccalaureate degree.
Meanwhile, I've spoken to many students who explain that they won't be considered for a promotion or they have plateaued at their job and will not move up unless they earn a bachelor's degree. They hit the ground running and are motivated to start a four-year degree program as soon as possible.
What are your goals for earning a college degree? Share them with us in the comments.

Written by Bonnie Jean Gallagher

Bonnie Jean Gallagher is a counselor in the Office of Admissions and Enrollment Services, where she enjoys helping students figure out the degree program that best fits their background and future goals. Her motto is "all questions are good questions," so email her your degree queries at bgallagher@tesu.edu.