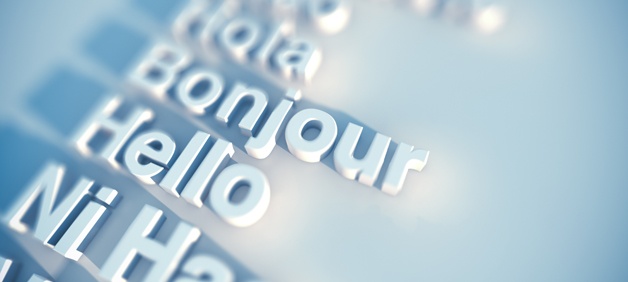 According to the Ethnologue, the official catalogue of world languages, there are currently an estimated 7,099 living languages worldwide. How many can you speak?

Whether you know a second language or you're the world's greatest living linguist (the world record is 42), studies have shown that knowing another language provides many rewards in the form of increased cognitive capacity and broadened knowledge, let alone the ability to bridge social barriers.
It also gives you the ability to earn college credit. Depending on your linguistic skill level, there are a variety of exams that allow you to earn credit toward your degree by testing your foreign language proficiency. Some of these credit-by-exam programs focus on the oral/speaking aspects of a language, while others test your writing, translating and listening abilities. In fact, if you already speak another language fluently, a single exam can earn you upwards of 12 credits!
Ultimately, how well you know a foreign language and if it fits into your degree requirements will impact which test makes the most sense for you. By taking one or a combination of foreign language exams, here's how to leverage your linguistic skills for college credit.
1. College-Level Examination Program (CLEP®)
The most popular and well-known foreign language credit-by-examinations are CLEP exams, offered by The College Board in three languages: Spanish, French and German. For $85 each (excluding administrative fees charged by the testing center), a single exam can earn you up to 9 credits toward your chosen degree program. Supply the institution's code, 2748, at the time of testing to have your score reports sent directly to the University.
2. New York University's Foreign Language Proficiency Exams
New York University (NYU) offers their own foreign language testing in more than 50 languages and three examination options, including:
A 12-point exam that tests three skills necessary for everyday communicative tasks: listening, reading and writing. Up to 12 semester hours of credit may be awarded. Cost: $350, time: 2 hours.
A 16-point exam includes the 12-point examination subject matter as well as an additional 350-word essay focused on a complex subject. Up to 16 semester hours of credit may be awarded. Cost: $450, time: 3 hours.
A 4-point exam for students who initially completed the 12-point exam but later wish to be tested on the extended essay portion. You must have received a perfect score on your 12-point exam in order to be eligible for the 4-point exam. Cost: $150, time: 1 hour.
3. American Council for the Teaching of Foreign Language (ACTFL) Oral Proficiency Interview (OPI) Exams
Offered through the American Council for the Teaching of Foreign Language, ACTFL OPI exam is a 20-30 minute one-on-one interview between the tester and the examinee, or through a carefully designed computer program, via a virtual avatar. The Advanced High/Superior exams are ACE-recommended for a total of 12 credits, which can satisfy a mix of lower-division and upper-division course requirements. For example, if you take the OPI exam in Spanish, you would fulfill your SPA-332 and SPA-333 Advanced Grammar and Composition I and II degree requirements as well as your SPA-335 and SPA-336 Advanced Composition and Style I and II degree requirements. The OPI exam can also be taken in tandem with other foreign language examinations, including the NYU test. Cost for these exams range from $65 to $145 each.
4. Defense Language Proficiency Tests (DLPT5)
The Defense Language Institute offers foreign language exams in 35 different languages as well as language courses, supporting instruction programs for active-duty military personnel. DLPT examinations, which test listening, reading and speaking skills, are scored on the basis of the level of proficiency achieved in each of the three areas. A variable range of college credits may be earned, depending on the combination of scores you receive.
5. Torah Accreditation Liaison (TAL)
Torah Accreditation Liaison offers more than 80 examinations recommended for credit by the National College Credit Recommendation Service (NCCRS). These exams cover a variety of subject areas, which include Modern Hebrew and Biblical Hebrew language proficiency exams as well as many other biblical and rabbinic exams specific to post high school Judaic studies.
6. Advanced Placement (AP)
You may remember taking Advanced Placement Program (AP) exams in high school, scored on a scale of 1 to 5, administered in your junior or senior year. If you have previously taken these exams and scored a 3 or better, these exams may be worth up to 6 college credits at the University. These tests can satisfy a number of degree program requirements in foreign languages, including Chinese, French, German, Italian, Japanese, Latin and Spanish.
Do you have any tips for students taking a credit-by-exam program to earn foreign language credit? Share them in the comments below!

Written by Todd Siben

Todd Siben is the former assistant director of the Office of Prior Learning Assessment and has been with the University for 28 years in a variety of roles. He earned a master's degree from Teachers College of Columbia University and a bachelor's degree from Ramapo College. He is a tireless student advocate and passionate about providing students with the best opportunities for degree completion. He is an author and presenter on many topics related to prior learning assessment and degree completion for adults. He has had a long and successful career as an ice hockey coach and now prefers watching ice hockey (Go New York Rangers!) and playing the piano or guitar.