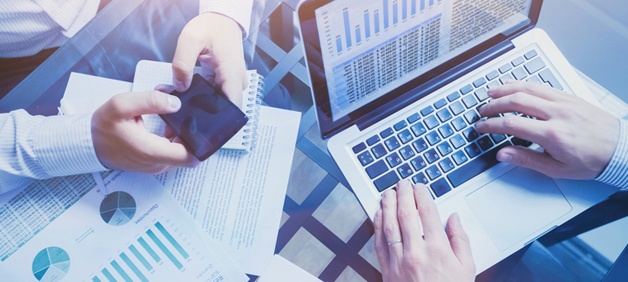 This post originally appeared on LinkedIn.
I entered the field of accounting and finance by accident.
I was working as a manager in a fast-food restaurant when the office manager quit and the owner said he would like me to interview for the position. Naturally, I was interested, but I had gone to vocational school for computer programming and never learned the basics of accounting (debits and credits). Later, I realized that when the owner said "office manager," he really meant "bookkeeper" and "administrator," however, he did teach me basic accounting skills. I also took introductory financial accounting classes at my local community college, and I became an excellent bookkeeper.
Today, I work for a nonprofit agency in New York as an accounting manager. While I credit that initial opportunity, my accounting course work and my degree for getting me where I am today, there is a skillset that is often overlooked by most college students, yet was critical to my accounting career: a good understanding of computer applications in general.
Unfortunately, accounting students are not learning the advanced computer skills needed to put their resumes at the top of the pile. And that's a problem for employers, companies and job candidates, alike.
Accounting Skills are Just the First Step
You have seen the advertisements for accounting jobs online. They usually say something like, "bachelor's degree in accounting required." Indeed, for many companies, an accounting degree is a prerequisite, even a minimum requirement, to even set foot in the conference room and interview for your first accounting job.
Yes, a college degree has become a necessity in the current business environment. However, many employers are finding out that after hiring people with a college degree, these graduates did not possess solid computer applications skills.
This brings me to the meat of the discussion.
I have found that people coming out of college with an accounting degree lack the real-world knowledge needed to succeed as staff accountants. We do not use pen and paper ledgers like the workbooks used in many college accounting classes. We use modern computerized accounting systems, which are usually database systems like SQL or Microsoft Access. Further, we use Microsoft Excel for advanced reporting and to create supporting schedules and worksheets for our audits.
Building Your Computer Application Skills
Business managers expect their staff to be adept at using Excel PivotTables and advanced lookup functions. They should be able to navigate the Windows environment.
Many universities offer a course in computer applications. And there are some, like Thomas Edison State University, for example, that requires all business students to take Computer Concepts and Applications (CIS-107) or Introduction to Computers (COS-101) as a foundation course in the Bachelor of Science in Business Administration (BSBA) degree program. I believe it's why these graduates are successful! Computer applications should be part of the foundational curriculum for all university graduates. Moreover, every course in the students' major area should incorporate computer applications commonly used by practitioners in their field.
We can solve this problem by integrating computer applications into the courses related to students' field of study and require all students to take a computer applications course that teaches how to navigate Windows, use Excel and database theory. These solutions will ensure that graduates are ready to enter the workforce with the skills they need to succeed as accountants.

Written by
Craig Goodwin-Ortiz de Leon

Craig Goodwin-Ortiz de Leon graduated in 2017 with a BA in Liberal Studies from Thomas Edison State University and is currently pursuing a Master of Public Administration degree in Nonprofit Management at Rutgers University. He works as the fiscal manager of Asian Americans for Equality in New York City and serves on the board of directors of Empire City Men's Chorus.