You probably know that a single college degree comprised of credits from multiple reputable and accredited sources is already here. A cornerstone of this credit-earning approach is the increasing number of career-relevant, cost-effective, asynchronous online learning options. It's even better if there are low or no-cost course materials involved.
Enter edX® MicroBachelors Programs.


What is a MicroBachelors Program and how does it work?
In January 2020, just as COVID-19 began baring its fangs, edX.org announced the launch of its MicroBachelors Programs, the first credit-backed stackable credential, heralding a milestone in online learning. Created by Harvard and MIT in 2012, edX began by delivering massive open online courses (MOOCs) from a number of prestigious institutions to anyone with a computer or internet-connected device. edX kept to this barrier-breaking agenda in the rollout of the MicroBachelors platform that features a series of courses customized and aggregated to meet the real-world needs of working adults and their employers.
The courses themselves have the same rigor as an on-campus or online course. You'll engage in live video sessions, instructor and/or peer communication, exams and project work. Meanwhile, the courses allow you to start with the content that matters most to you, all online and at your own pace. You'll also receive personal coaching from edX to help you stay organized and on track.

How can I transfer my edX credits to TESU?
In order to be eligible for college credit, you must purchase, complete and pass with a score of 70 percent or higher in one of these program courses that have been evaluated by TESU.
If you are a TESU student or current applicant, you can log into your edX profile account and send TESU your Learner Record to demonstrate that you have successfully completed the program.
If you are not a TESU student, you must create a Nondegree Services Application for TESU edX Partnership, which includes an application for an Individual Learning Account. Then, you can log into your edX profile account and send TESU your Learner Record.
The entire process step-by-step can be found here.

What makes the MicroBachelors unique from other academic or training programs?
What sets MicroBachelors apart from other credit-earning options is the platform's versatility in delivering career-focused credentials for working adults while they accrue college credit. Given the instabilities in the workforce and shifting demands on skillsets, the program is ideal for those whose career could benefit from work-related courses or by sharpening their data management, cybersecurity or business analytics acumen.

What institutions provide MicroBachelors courses?
Western Governors University, New York University, Arizona State University, Doane University, Rice University and Southern New Hampshire University, among other institutions and Fortune 1000 companies, have joined TESU as partner-providers in the MicroBachelors Program. In May 2020, TESU announced that it had reviewed New York University's Tandon School of Engineering's MicroBachelors Program in Computer Science Fundamentals for either credit toward a degree program or for transfer to another institution at no additional cost to students. Since that time, TESU has reviewed nearly 30 college credits of edX MicroBachelors courses for credit toward a degree.

The real beauty of earning college credits through the edX MicroBachelors Program is the ability to engage in diverse learning experiences from more than 160 different higher education institutions in 3,000 courses. Then, you can consolidate your credits in one place before completing a bachelor's degree program of your choosing and on to your next academic goal!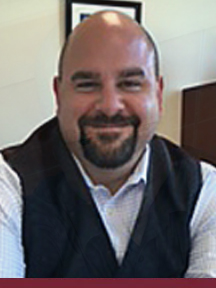 Written by Jeffrey S. Harmon, EdD

Dr. Jeffrey S. Harmon is the vice provost for Strategic Initiatives and Institutional Effectiveness at Thomas Edison State University. He oversees academic partnerships, credit for prior learning and assessment at TESU.