Somewhere along the way, the giving season became a time of discounts, deals and savings. This year, let's give bigger, better and smarter by giving back. Join us for a new national day of giving deemed #GivingTuesday on December 3rd, and show the world that when we unite together, we can fulfill dreams.
The following post is an excerpt from Thomas Edison State University Foundation's article, "Meet Kristy Marchese, W. Cary Edwards Foundation Scholarship Recipient."
"The memories you create, good or bad, are the memories that make you the nurse you are and the person you become."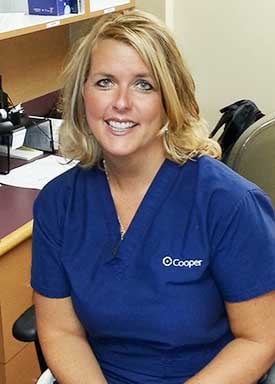 When you ask a child what they want to be when they grow-up, their answer can range from astronaut to Spiderman. When Kristy Marchese was a child, her answer remained constant – she wanted to be either a teacher or a nurse. Then, at the young age of 14, Kristy tragically lost her mother to cervical cancer. It was at that point in her life that she realized her true calling was nursing.
When her mother passed away, Kristy took on the responsibilities of caring for her two younger sisters. She took on the role of a mother while her father often worked multiple jobs to provide for the family and pay the medical bills. Kristy's teenage years passed not as one would imagine. Instead of going out with friends and worrying about boys, she spent her time cooking dinners, doing laundry and helping with homework. Kristy took on her mother's role and lived by a unique motto "What would my mother do?" This motto inspired her to pursue her nursing degree and after graduating from high school, she worked and paid her way through college ultimately earning her BSN from Widener University.
Fresh out of college she applied to nursing positions at Cooper Health. During her first interview she met with the oncology nurse manager for a position in the same unit where her mother had passed away 10 years earlier. Her interview started as any interview would – the nurse manager asked her why she was interested in oncology. Kristy remembers this conversation like none other; she started to explain that her mother passed away from cervical cancer 10 years prior and as a young girl, Kristy was left to care for her two sisters. Before she could say more, her interviewer jumped out of her seat and started to cry. The nurse manager recognized Kristy and remembered her mother. Unbeknownst to Kristy…"
If you would like to help students fulfill their dreams, like Kristy, on #GivingTuesday, donate to the Thomas Edison State University Foundation.

Written by Thomas Edison State University