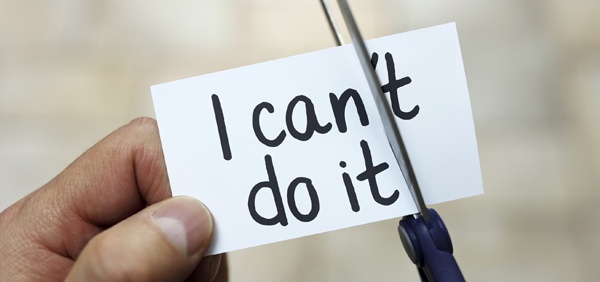 Unsure if you possess enough knowledge to earn college credit? Think again.
Do you have a background playing the piano, or are you accomplished in another instrument like guitar or trumpet?
Do you teach pre-school or a daycare provider?
Do you have experience in the marketing or communications field?
Do you work in law enforcement in New Jersey or attended one of the police academies?
Do you have a business background in accounting, finance, management, marketing or another area of business?
Do you identify yourself as a computer geek with knowledge of programming, systems design, network design or website design?
Do you have volunteer or career experience in a "helping" profession such as a teacher, counselor or some other form of human interaction and support?
Do you have skills in public speaking, presentations, non-verbal communication, small group discussion or dynamic one-to-one communication?
Do you have military training that has or has not been recommended for credit by your training school?
Whether these specific examples apply to you or not, chances are, as an adult, you have acquired additional knowledge through work and other experiences. And that understanding can potentially help you to earn college credit through creating a portfolio.
What is a portfolio?
You've heard the term used in a few contexts. Artists keep a portfolio of their work in a carrying case, financial advisors help clients build a portfolio of stocks and assorted investments and job hunters present a portfolio to a perspective employer highlighting their background, competencies and accomplishments. At Thomas Edison, students can develop a portfolio to earn credit for the college-level knowledge they have obtained through work, the military, hobbies, or some kind of training.
What kind of help can I expect?
Now, to guide students through the process of documenting prior learning, and save time and money, are two courses: PLA-100: Intro to Prior Learning Assessment and PLA-200: Intro to Portfolio Development. These courses help you identify your competencies, college-level knowledge and background, all while teaching portfolio development skills.
Intro to Prior Learning Assessment is a 1-credit, 4-week course that will take you through all the options offered through the University for earning credit for what you already know: portfolio development, testing, program review, licenses, certificates, and more. The course also helps you understand what college-level learning means, and how to determine whether PLA options fit your own goals and experience. This course carries General Education Elective credit in the Intellectual and Practical Skills (IPSL) category, which is already required for your degree.
Intro to Portfolio Development is a 2-credit, 8-week course that will help you identify the specific courses for which you can earn credit, and get you moving on the path to creating your own portfolio. PLA-200 (which is required if you plan to earn credit for more than one course using the portfolio method) provides structure and support to help you document your experiences and develop a narrative that aligns with the learning outcomes of a similar course. Along the way, your mentor and the Office of Portfolio Assessment will answer your questions, provide you with the learning outcomes for the subjects you want to earn credit for, and guide your progress so that you can maximize the number of credits you can earn through portfolio assessment. Both courses might also help you fulfill IPSL General Education Elective requirements—check with your advisor to make sure. The resulting portfolios are submitted for review by Subject Matter Experts to award credit.
What happens after I create my portfolio?
Upon successful completion of PLA-100 and PLA-200, you will have gone through a reflective process, identified and organized your personal and professional competencies in one place, and acquired or refined your skills in the area of narrative writing and organizing. You will have also identified some or many areas of competence where you can develop and submit a portfolio for assessment, as long as the potential credits will apply to your degree program needs. Nearly every degree requirement can be satisfied with credit based on prior learning.
At the end of the day, this is knowledge that you already have, and you will determine how it can work for you:
Save you time? Check.
Save you money? Check.
Fulfill program requirements? Check.
Help you earn additional college credit? Double check.

Written by Todd Siben

Todd Siben is the former assistant director of the Office of Prior Learning Assessment and has been with the University for 28 years in a variety of roles. He earned a master's degree from Teachers College of Columbia University and a bachelor's degree from Ramapo College. He is a tireless student advocate and passionate about providing students with the best opportunities for degree completion. He is an author and presenter on many topics related to prior learning assessment and degree completion for adults. He has had a long and successful career as an ice hockey coach and now prefers watching ice hockey (Go New York Rangers!) and playing the piano or guitar.