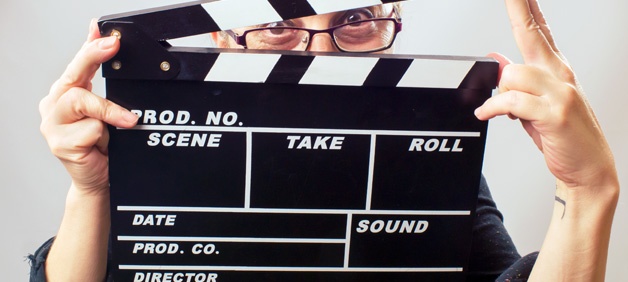 Online learning is as engaging as ever – just visit any online classroom and you can see how learning is moving beyond the textbook.
For example, back in 2016, the University launched a set of tools that is changing the way students connect, collaborate and engage in the online classroom; we are also beginning to incorporate video content into courses, so no matter which industry you work in or degree program you are studying, learning about and using this kind of relevant technology is vital for any discipline.
In TESU courses, students are exposed to blogs, podcasts, videos and Edison Live!, the web conferencing platform designed for online learning. Edison Live! allows you to view and listen to presentations, ask questions and even participate in group conversations. It truly brings the face-to-face classroom environment directly to the online learning space.
So what other new technology have we integrated into the online classroom at the start of 2017?
Glad you asked!

What is CaptureSpace?
CaptureSpace is the latest recording technology of our online video platform and is fully integrated with Moodle, the University's learning management system (LMS). CaptureSpace gives you more freedom and autonomy when creating and editing videos; it combines easy recording features, automated publishing (think YouTube and publishing to your "own" channel) and interactive viewing. With this tool, you can easily record a video synchronized to a PowerPoint presentation, for example, and then edit and publish it to your liking.
What Are Some Ways I Can Use CaptureSpace?
Video Discussion Assignment – Easily record webcam video to share with students in discussion forums. Viewers can respond with text or with their own video in the forum.
Student Presentations – Integrate audio, webcam video and visual aids with a complete desktop screen-casting tool to create engaging presentations.
Video Demonstrations – Create a video tutorial or demonstration using simple video editing tools to display your work in a visual, dynamic way.
Catch a sneak peek in the video below of ways you may see CaptureSpace used in one of your upcoming online courses.

Written by Heather Russino

Heather Russino is an instructional designer at the Center for Learning and Technology. A Columbia University graduate and educator for nearly 20 years, she began her career as a classroom teacher before moving to higher education as an adjunct professor. She is an established, professional blogger since 2009 and enjoys writing about her areas of expertise in teaching, learning and course design – integrating content, pedagogy and technology.