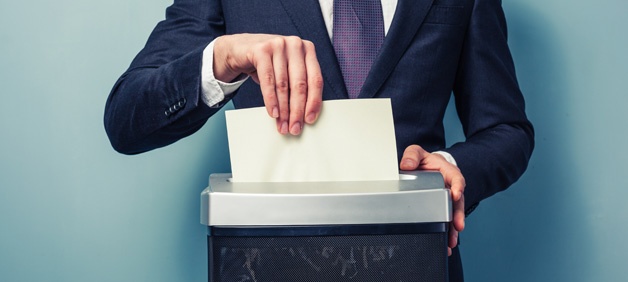 The Master of Business Administration (MBA) still carries a lot of weight and remains in demand today, in both academia and the corporate world. According to the U.S. Department of Education, an MBA degree is now the most popular post-baccalaureate degree in America. More than 450,000 students are estimated to be enrolled in these graduate programs at more than 1,000 colleges and universities throughout the country.
Do you plan to join them? If so, what should you know about earning an MBA before enrolling in a program? Is it really as easy as earning the degree and gaining the success you covet, or is there more to it? To help you figure it out, here are two myths about MBA programs you should ignore.
Myth: Having an MBA Will Get You a Better Job
Fact: An MBA Degree is a Starting Point
No college degree – even a Master of Business Administration – can automatically deliver you a better job. It is true that earning an MBA can make you more attractive to certain employers and prepare you for professional growth. But it is also true that it is really just the start. An MBA degree can help you secure an interview, gain access to a professional network or company and can even possibly win you a job, but then what?
After that, it's up to you to apply your knowledge and perform. In some ways, earning an MBA is like buying a new set of high-end tools. The tools will give you the ability to build something wonderful, but they will not do the work for you. You have to know how to use the tools to forge your creation. So, too, will the skills and knowledge developed in an MBA program continue to serve you throughout your career.
Myth: All MBA Programs Are Created Equal
Fact: No Two MBA Programs Are the Same
Not all master's programs are the same, nor do they teach and train students in the same manner. Aside from cost, accreditation and prestige, there are key differentiating factors to consider that distinguish one MBA program from another. For starters, how to do you like to learn?
MBA programs utilizing a case-based method typically have students working collaboratively to develop solutions to challenges they are faced with. This means sharing and defending their ideas and thinking critically to reach a consensus on a solution. Case-based programs tend to be a good fit for students who have the time and expertise to appropriately prepare to present and debate ideas with their classmates, and the ability to work collaboratively as part of a group.
Lecture-based programs are typically structured around traditional college curriculum led by professors who lead students through the courses. These programs tend to work well for students who prefer to soak in lessons from a professor and are comfortable with the structured, week-by-week schedule of a traditional college course.
Many MBA programs employ a blended approach that include the case-based method, traditional courses as well as experiential learning acquired from a student's professional experience.
Today, many of these programs are designed for working adults. If you are considering an MBA program, think about how you want to learn. Most often, knowing the answer to this important question can help you make a better investment in your future.

Written by Dr. Michael Williams

Dr. Michael Williams is the dean of the School of Business and Management and joined the University in 2012; he was named dean in March 2013. His professional background includes more than 25 years of higher education, executive-level development and coaching, consulting and teaching. He is frequently sought as a keynote speaker and presenter, having led strategic initiatives for national and international corporations, including J.B. Hanauer & Co. (Royal Bank of Canada) and C3I, Inc. (Oracle). He earned a doctoral degree and master's degree from Fordham University, a master's degree from Rutgers University, an MBA from DeVry University and a master's degree from Touro College.