It is no secret that the aviation industry is highly competitive. Earning an FAA certification requires years of theoretical application and practical experience, combined with a healthy dose of resolve and determination. But as the field constantly improves and evolves, it has become increasingly important for professionals to gain qualifications above and beyond other applicants.
Whether you have developed a taste for management, training, flight safety or projects, there are a multitude of career paths in the aviation industry. If you want to take advantage of these opportunities, however, your aviation-specific skills and valid certifications are just the beginning. If you have applied years of hard work toward your aviation career, your credentials can earn you college credit and a head start in the competition.
Thomas Edison State University's Office of Professional Learning Review (OPLR) has reviewed a variety of FAA certifications for college credit toward an academic program at the University. Successful completion, along with proper documentation, can earn you college credit.
So if you are looking to add a degree credential to your logbook, here is how your certifications can help you do it.
For Pilots
Professional pilots must demonstrate great skill in using highly complex technologies, both new and existing. Those who have successfully completed the rigorous training and certification process can transfer up to 35 credits toward a bachelor's degree, a significant amount if you are looking to quickly advance from a commercial pilot to an airline pilot.
The bachelor's degree program in Aviation Flight Technology is limited to FAA certified commercial pilots with a minimum of commercial and instrument ratings. Equivalent military training is also considered for transfer credit.
An Airline Transport Pilot (ATP) certification is recommended to transfer in the maximum 35 credits. However, since these certification components build upon one another, the following FAA credentials listed below have been divided into individual credit recommendations.
For Air Traffic Controllers
The notoriously high pressure profession will only increase as air traffic triples in the next decade and the FAA transitions our national airspace system from ground radars to satellite technology. However, the job market will grow increasingly competitive as individual controllers will be expected to handle additional air traffic and sophisticated technology. Those looking to advance to positions with greater responsibility within the control room will either need years of work experience, or a combination of experience and education.
The bachelor's degree program in Air Traffic Control is a 120-credit program, limited to certified air traffic controllers, and awards up to 60 credits for earning an Control Tower Operator (CTO) certification or Federal Aviation Administration (FAA) Credential with Tower Rating.
For Aviation Mechanics
The most crucial task in aviation - to keep the planes flying safely - depends on maintenance skills and knowledge of certified engineers and mechanics. However, as aircraft technology rapidly changes, controls, processes and flight instruments have become increasingly reliant on computers and digital systems. These complex technologies must be maintained by professionals with a theoretical and practical understanding of computer programming and flight experience.
Our bachelor's degree program in Aviation Maintenance Technology is limited to FAA certified airframe and powerplant mechanics, while equivalent military training is also considered. Students can earn up to 69 credits through the FAA Airframe and Powerplant Mechanical certification. The credentials listed below are divided into individual certification components.
Aviation Managers
Aviation management is designed for aviation professionals interested in advancing from a technical position to a management or leadership role. Students can earn college credit toward the program through a combination of the pilot, mechanic or air traffic controller certifications listed above. Nine online courses complete the Aviation Management program for a total of 27 credits, (3 credits per course) and include:
Aviation Safety
Airline Management
Project Management
Airport Management
Aviation Finance and Economics

Aviation Law

Airline Marketing and Customer Service

International Operations

Crew Resource Management
What Now?
Eligibility for credit is determined by the date your certification was issued. If you are interested in applying your FAA certifications toward an aviation degree at Thomas Edison State University, here is how to submit your documentation for college credit.
To receive credit for your certification(s), except the FAA Credential with Tower rating:
Download and fill out the

form letter found here. Personalize the red text with your own information.
You can submit multiple certificates, so be sure to check and include all certifications you have earned.
Send your personalized letter

to the FAA

at the address indicated within the letter.

The FAA will then send an Official College Credit Letter to Thomas Edison State University, which includes the validated information the University requires to award credit.
The FAA Credential with Tower Rating is verified by a different office other than FAA certifications and requires a separate request. To receive credit for the FAA Credential Tower Rating:
Download the

form letter found here

and follow the instructions.

The FAA's AOV will then send an Official College Credit Letter to Thomas Edison State University. This letter will include the validated information the University requires to award credit.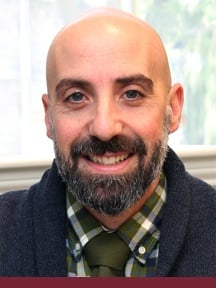 Written by Donald Cucuzzella

Donald Cucuzzella is the assistant dean of the School of Applied Science and Technology, specializing in the University's aviation and allied health programs. Between helping students figure out how professional certifications can apply as college credit and what it's like taking online courses, his goal is to help students feel comfortable coming back to college.