For as thrilling and dynamic as the aviation industry can appear, it is a lot like many other industries.
How? Because many aviation professionals need a degree to advance professionally at their companies – despite having a wealth of experience. This is certainly true for most of the students I speak to every week.
In fact, one of the biggest concerns for aviation professionals who are deciding to return to college is whether they should major in aviation at all. After all, doesn't a bachelor's degree help you build your communication, problem-solving and management skills regardless of what degree you choose? The answer to this question depends on your goals and career aspirations. Only you know the answer.
So why might you want to - or not want to - study aviation?
Why Choose an Aviation Degree?
1. You want to set yourself apart from the competition.
According to the Air Lines Pilots Association, 21,000 pilots are expected to retire from large U.S. carriers in the next 10 years. But for every one airline pilot job, there are two qualified individuals.
What can you do to ensure you are the one that gets the job?
Many students out of traditional flight schools, or those trying to move from a regional airline to a major airline, will be going for these positions. Each of these candidates will have similar - if not the same - FAA qualifications. And, yes, even though a degree is not always necessary to become a pilot, most pilots do hold hold one. In which case, an aviation degree may boost your candidacy.
2. You want to move from a technical position to a management or leadership role.
If you are passionate about working in aviation, but ready to leave the cockpit, a degree that combines your hands-on training in aviation flight operation with more traditional course work like business, economics, finance, and aviation law and marketing, may better fit your professional goals.
An aviation management degree can prepare you for an operations or administrative position where you might handle airport planning, budgeting, scheduling, human resources and project management for a career as an airline manager, airport administrator or industry analyst. Or, you could pursue a career as an aviation safety expert, inspector or consultant and study Federal Aviation Regulations (FAR) and Transportation Security Agency (TSA) requirements pertaining to safety, security and compliance. So if you are looking to expand your role in the industry, an aviation degree may help you become a more marketable and well-rounded professional.
3. You already have several FAA certifications and want to finish your degree quickly.
For many aviation professionals, they have amassed credits from a variety of colleges and want to put it together to complete their degree. Most tend to pursue an aviation degree program because of the large amount of credits Thomas Edison State University awards through a combination of pilot, mechanic or air traffic controller certifications, which can practically halve the time it takes you to earn your degree. If you are in aviation flight technology, aviation maintenance technology or air traffic control, the bulk of credits that apply to your area of study would already be completed toward your degree by your FAA certifications, and you can finish the remainder through online courses.
Why Choose a Non-Aviation Degree?
And then there is the option to not major in aviation at all. If you do choose another program, think about what you want to use your degree for and how much additional time (if any) it will take you. To decide, ask yourself:
How much time am I willing to commit to another degree program?
How will the credits I have already completed fit into another program?
Am I more interested in another field or planning a career change?
If you plan to transition into another field, a non-aviation degree may be a better fit for you. For example, say you are a qualified pilot looking to leave the industry. Perhaps you have spent many years as a commercial pilot but have decided to pursue a career in finance. In this case, even though you would be able to transfer a large number of credits from your FAA licenses, a business degree may better fit your career goals. But whatever you choose, if you can relate your experience in aviation to whatever position you are trying to obtain, your career will take off.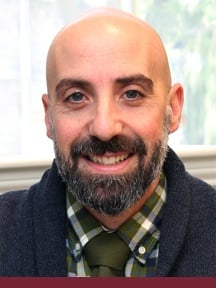 Written by Donald Cucuzzella

Donald Cucuzzella is the assistant dean of the School of Applied Science and Technology, specializing in the University's aviation and allied health programs. Between helping students figure out how professional certifications can apply as college credit and what it's like taking online courses, his goal is to help students feel comfortable coming back to college.