For some students, choosing a degree program is not always a cut-and-dry decision. With 40-plus undergraduate programs, and more than 100 areas of study, there are many options to pursue, and even more paths to take.
So how are you supposed to pick the one degree that's best for you?
Everyday, I talk to people who are in your shoes. People who want a degree, but just don't know what to study. And I get it. That's why I always ask this one question that helps these now students breathe a sigh of relief and leave knowing they chose the degree that fits them.
With a little support and guidance, I promise, you can, too.
What is Motivating You to Earn Your Degree?
From the start, it's crucial to be honest with yourself and determine if you are pursuing an undergraduate degree for personal satisfaction or to further your professional career. The answer can make a huge difference in which degree path you choose. After all, aren't motivations and drive key indicators to success?
If you want to earn a degree for personal satisfaction, which area do you have an interest in? Do you like liberal studies, business, or science and technology? Because then, your priorities change. Maybe you are inspired by a lifelong passion and want to study something you always wanted to do. Or, perhaps, you're a lifelong learner who prefers a flexible degree program that allows you to take a wide range of electives and learn about multiple subjects. Here, your degree pursuits are tied to a positive emotional connection.
On the other hand, if you want to earn a degree for professional advancement, is your goal to change careers, get a better position or become more marketable? Whatever the reason, your focus shifts to what will get you there. For example, if you want that next promotion, study something that helps you acquire the skills and knowledge necessary to succeed in that role and prove you can excel. At the end of the day, the best degree program for you is the one that will give you the tools to get from point A to point B.
Of course, nothing says that your motivation for earning your degree can't be for both personal satisfaction and career advancement. In the end, you'll excel in whatever you do if you find something you're good at and enjoy.
What's Next
Now that you know what you want to study, it's time to make it happen. Do you have any previous college credits you hope to transfer? If so, those credits need to be from a regionally accredited institution in order to be evaluated for transfer credit. The maximum number of credits that you can transfer are 90 credits from a two-year institution (like a community college) and 117 credits from a four-year institution. After applying and sending your transcripts, you'll receive a personalized Academic Evaluation that documents which credits applied to your degree program at the University and which ones you still need to earn.
If you find that you don't have many college credits to transfer, that's ok. And if you do, that's great too. But you aren't limited to taking online courses to fulfill your requirements; there are credit-by-exam programs, licenses and certifications approved for credit, military training and more flexible options that can speed up the time it takes you to earn your degree.
You may have a wealth of knowledge on a particular subject, acquired through your career, hobbies or other experiences that you can apply toward portfolio assessment. If you can prove and document your experience as it relates to your degree program, you can, potentially, earn additional credit. After you create a portfolio, you end up with a solid written presentation that you can use, not just for earning credit, but also for your career. Demonstrating your background in this manner is a valuable way to prove your skills and knowledge to any future employers.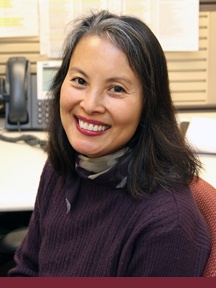 Written by Bonnie Jean Gallagher

Bonnie Jean Gallagher is a counselor in the Office of Admissions and Enrollment Services, where she enjoys helping students figure out the degree program that best fits their background and future goals. Her motto is "all questions are good questions," so email her your degree queries at bgallagher@tesu.edu.