Despite having a wealth of experience, many aviation professionals need a degree to advance professionally. In fact, a bachelor's degree is one of the main requirements for professional pilots to transition from a regional airline to one of the major U.S. carriers.
At least, this is certainly true for most of the students I talk to every week. And I hear the hopelessness in their voice when they think that it's just not possible to do.
So you can bet they are surprised when I tell them that they are actually anywhere from a third to halfway done with a degree already!
Professional pilots can leverage their FAA licenses for college credit toward a bachelor's degree, and, since many have some kind of military training too, they can earn college credit for that. So pilots could combine their prior learning experience, plus the previous college credit they most likely already have, with online courses for a flexible, much more affordable pathway to graduation.
Back in 2017, Thomas Edison State University (TESU) partnered with the Air Line Pilots Association, International (ALPA) to help members leverage their FAA licenses for college credit and earn a bachelor's degree. In my chats with ALPA members, I've learned that they are most concerned with completing courses while working busy schedules. Schedules that often include a variety of time zones in a single day, while also leading busy lives outside of their professional ones.
So I reached out to the ALPA members that I know are making it work. Perhaps they have figured out the secret key. (HINT: It really just comes down to hard work, planning and perseverance.) But it's possible.
Here's what three professional pilots are doing to make sure they are on top of their studies, on track to earn their degrees and living the lives they were meant to live.
David Winters, Bachelor of Science Degree in Aviation Flight Technology
"As a current ALPA pilot, I'm really thankful for ALPA's partnership with TESU. I was able to complete my degree in far less time and at a far lower cost than any of the other options out there. And I researched a large number of competitors. TESU came in cheaper and faster even without ALPA's substantial 36 percent discount. The next best competitor (in a state that begins with U and ends in TAH) quoted me 56 more credits for my situation, far more than $32,000 over two years. Meanwhile, the ALPA program with TESU only cost me $6,350 for just 30 more credits, which I completed in less than a year. TESU is fairly generous with giving credit for any previously earned regionally accredited college credits, and they also give more credit for any previous airline training you may have.
I also "tested out of" numerous classes with something called TECEP® exams. I would purchase the recommended textbook, read approximately 800 pages as quickly as I could and then take a one-time pass/fail test. I was able to finish many of these in just a few weeks each.
While a few classes were actually fun (I really enjoyed my online speech class, which I thought I would dread), most classes were hard work. But overall, I'm really glad I put in the effort and got it over with. It certainly required a Herculean effort to complete all of the required work, but it was doable. The online scheduling of classwork overall works pretty well if you are currently working an airline job.
As you probably know, most major airlines might say the four-year degree is optional, but in reality, it's almost a requirement. For example, earlier in 2018, Southwest had hired 290 people, of which 11 didn't have a degree. So less than 4 percent doesn't make for good odds (did I mention I took a statistics class too?). And, of course, DHL and FedEx require a degree to even apply. With the abysmal job security of many of today's airlines, acquiring a degree is well worth the attempt.
So overall, I'm glad ALPA has this program (I wish they advertised it more!), and I'm really glad I completed it. Good luck to all of you in your career aspirations."
Ryan Nealon, Bachelor of Science Degree in Aviation Flight Technology
"I have been enrolled in two courses every semester for approximately the last eight months at TESU, and I've found it more than manageable while flying full time. While there are usually weekly deadlines, the courses are geared toward working adults and many of the other members of the class work full time as well.
Most of the assignments can be completed in a few hours, perfect to keep me busy during long layovers. I am currently taking a physics course with a lab and even that has been more than manageable with my busy schedule. The ALPA partnership has been a tremendous help in my pursuit of a degree."
Agnar Jorgensen, Bachelor of Science Degree in Aviation Flight Technology
"I've really enjoyed the courses with Sophia.org. I'll take the proctored Intro to Ethics exam next week and then a short break before I sign up for three more Sophia courses: English Comp 101, Intro to Sociology and Statistics.
Here's what I like:
The pace. No assignment dates other than completing them within 60 days.
Great tutorials. I have my choice of tutors.
Not needing a book or books. It's all available with a click. And I have the option to print and/or save as PDF files."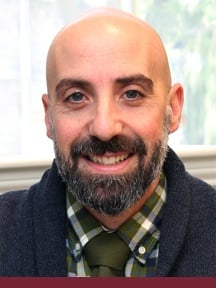 Written by Donald Cucuzzella

Donald Cucuzzella is the assistant dean of the School of Applied Science and Technology, specializing in the University's aviation and allied health programs. Between helping students figure out how professional certifications can apply as college credit and what it's like taking online courses, his goal is to help students feel comfortable coming back to college.